Bandwidth Management
YOUR NETWORK, YOUR RULES - SHAPE YOUR NETWORK
Most corporate  organizations have millions of applications running on their network at any given time and depending on the application type, they have different management issues. Recreation and peer-to-peer traffic (P2P) traffic can consume essential bandwidth needed to power business applications.  There is an increasing need for corporate organizations to prioritize bandwidth use to align network resources with business objectives.
Do you know that YouTube, Facebook and other recreational traffic consume a great percentage of  WAN bandwidth?
Bandwidth Management
Bandwidth management is the process of Measuring and Controlling the communications (traffic, packets) on a network link, to avoid filling the link to capacity or overfilling the link, which would result in network congestion and poor performance of the network.
SSL partners with Blue Coat Systems to provide WAN optimization solutions that help any organization manage and maximize their bandwidth to achieve business excellence.
Blue Coat Systems is a leading provider of Web security and WAN optimization solutions. Blue Coat offers solutions that provide the visibility, acceleration and security required to optimize and secure the flow of information to any user, on any network, anywhere.
To help you manage and optimize all your internal, external and real-time applications, Blue Coat offers a variety of bandwidth management technologies, including:
Layer 7 traffic classification and discovery to precisely identify traffic
Traffic shaping to control bandwidth utilization by application
Compression and caching technologies to reduce bandwidth utilization
Video stream-splitting to reduce bandwidth utilization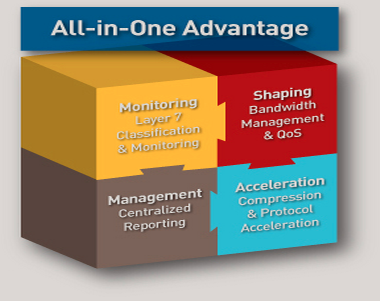 These technologies helps you:
Identify the types of applications on the network
Determine the causes of slow application performance
Prioritize business traffic when bandwidth is scarce
Ensure top-quality application performance and a superior end-user experience across your enterprise
THE PACKETSHAPER
The Blue Coat PacketShaper is the industry's most effective solution at aligning WAN bandwidth usage with business objectives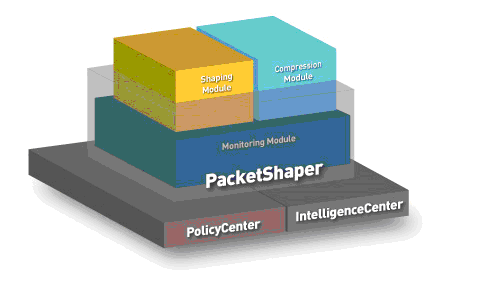 Blue Coat PacketShaper  solutions provide visibility and control over network traffic to improve application monitoring and performance for any user, anywhere, across the networks of distributed enterprises.
 PacketShaper can
Maximize performance across the WAN
Capitalize on server consolidation
Realize true QoS for IP Telephony and VoIP
Enhance network security
SSL assist organizations to build the perfect PacketShaper to match the organization's goals and needs. PacketShaper is designed as a scalable, flexible platform and can be easily configured for additional functionality with a flexible array of turnkey modules, hardware and software enhancements.
Why Soft Solutions Limited?
Soft Solutions Limited (SSL) founded in 1994, has emerged as one of the leading IT solutions and consulting companies in Nigeria. SSL help customers address enterprise challenges by providing comprehensive solutions that combines innovative models and technologies with passion to solve business problems.
We deliver technology solutions that are cost effective, easy to use and adaptive to enable next level growth. Our solutions provide the platform for an agile ICT environment that drives an organization towards set objectives. They instantly transform any organization and deliver visible return on Investment. At SSL, we are pragmatic consultants who bring an implementation perspective to all our work.  We realize that elegant solutions are meaningless unless they can be translated into sustainable business value.