The role of XenDesktop – Desktop Virtualization
XenDesktop is a groundbreaking product that provides organizations with a powerful and broadly applicable method for ensuring that all of a user's essential information resources remain highly accessible at all times. Because XenDesktop virtualizes a user's entire desktop - not just individual applications - users can securely access all of the data, services and applications that are typically at their disposal when operating from a local office.
Other important features, characteristics and advantages of the solution include:
FLEXIBILITY: IT has the flexibility of streaming desktops directly to user PCs wherever they are located or, alternately, they can be hosted centrally on datacenter servers. In addition, Citrix® FlexCast™ delivery technology ensures applicability for all types of users by supporting every major desktop virtualization model, including shared servers, dedicated virtual machines and PC blades.
EASY ACCESS ANYWHERE: Users have the flexibility of gaining access to their personalized desktops from almost anywhere, over almost any network and almost virtually any device.
ENHANCED SECURITY: Security is enhanced and ensured based on having the option for sensitive data and applications to never leave the datacenter. Tight control over user sessions is also enabled via support for a wide array of authentication mechanisms, the ability to granularly specify and enforce access policies, and comprehensive monitoring, logging and reporting for both user and administrator activities.
A HIGH DEFINITION USER EXPERIENCE: Better than PC performance, guaranteed with embedded Citrix® HDXTM performance and optimization technologies, and by having desktops and applications that are always up-to-date and always available.
MORE RETURN ON IT INVESTMENT: Operating costs are substantially reduced, typically by more than 25 percent, because all desktop provisioning, management and maintenance tasks, including patching, are accomplished centrally. In addition, capital expenditures associated with purchasing desktop systems can be trimmed or deferred by enabling use of thin-clients, re-purposed thick-client PCs and user-owned devices.
Business Agility—not to mention responsiveness to disruptive events—is increased because provisioning new users is as fast and simple as associating an Active Directory user account with a predefined desktop image.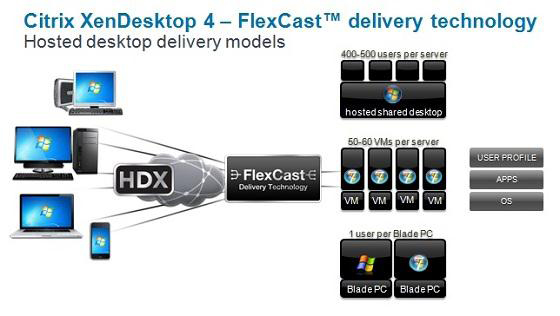 XenDesktop also extends the value of desktop virtualization even further by including all of the functionality of XenApp as a core integrated feature. In this way, IT departments can easily deliver on demand applications as a seamless part of their overall desktop management strategy. Operational efficiency can also be improved. The ability for users to leverage a self-service app store to add, remove and update applications on-demand, significantly reduces the number of unique desktop images that IT needs create, manage and maintain.
The net result is that XenDesktop provides organizations with a highly flexible, secure and efficient solution for addressing the challenges of maintaining workforce continuity during disasters and other types of disruptive events.
Why Soft Solutions Limited (SSL)?
Soft Solutions Limited (SSL) founded in 1994, has emerged as one of the leading IT solutions and consulting companies in Nigeria.
SSL helps customers address enterprise challenges by providing comprehensive solutions that combines innovative models and technologies with passion to solve business problems.
We deliver technology solutions that are cost effective, easy to use and adaptive to enable next level growth. Our solutions provide the platform for an agile ICT environment that drives an organization towards set objectives. They instantly transform any organization and deliver visible return on Investment.
At SSL, we are pragmatic consultants who bring an implementation perspective to all our work. We realize that elegant solutions are meaningless unless they can be translated into sustainable business value.
Soft Solutions Limited partners with Citrix in Nigeria. Citrix Systems, Inc. is the leading provider of virtualization, networking and software as a service technology for more than 230,000 organizations worldwide.
E-mail: marketing@ss-limited.com